Head of Corporate Services
149761
Accounting and Finance
Christchurch
,
Canterbury
December 2, 2019
Head of Corporate Services
Organisation rebuilding
New executive level role
Opportunity to advance your career
Vbase is transitioning to being a standalone, independently governed and managed organisation after operating as a unit of Christchurch City Council since the 2011 earthquakes. They are looking for a proven leader and manager to assume the role of Head of Corporate Services and establish the business support team and functions.
Christchurch's major venues are places for locals and visitors to gather for celebration, education, trade and entertainment. They exist to deliver social, cultural and economic benefits for our community. Vbase are proud to own, manage and operate the venues on behalf of the people of Christchurch. Their mission is to attract, plan and deliver events and take care of the venues in a sustainable, commercially prudent manner.
In this newly established role you will lead and manage the finance and administration, health and safety, asset management planning, supply chain and compliance functions. Ideally, you will have a strong accounting, finance or commercial management background, combined with proven leadership experience and see this newly created role as an opportunity to step into an executive level role. You will need to be comfortable leading from the front, enjoying working with and alongside a small team, in what is a fast paced customer focused environment. In addition to your strong technical and leadership capabilities, you will be an effective relationship builder and communicator recognising that this role works across a broad range of key customers, suppliers and other stakeholders.
You will report to the Chief Executive and become a high performing, valued member of the five member executive leadership team. While you may not have experience in the hospitality/event management sector you will be passionate about the Vbase purpose & mission, and be eager to contribute to the wider company and the future strategic direction.
If you are looking for your next opportunity and can demonstrate how your capability and values align with Vbase and this exciting new role then contact us today to talk about how you can make a difference to Christchurch.
Applications close on 16 December 2019.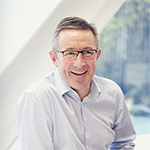 For a confidential enquiry, contact Patrick Methven on 03 335 3271 or 021 372457.

Email: patrick.methven@echelongroup.co.nz.

Please apply online at www.echelongroup.co.nz or click on Apply Now.