Quality Manager Canning and Blending
151603
Technical and Operations
Oamaru
,
Otago
September 24, 2020
Opportunity to Lead and Influence
Rapidly Growing High-tech Dairy Production unit
Critical role in embedding a strong food safety culture
Oceania Dairy represents a significant and strategic investment by Yili Group, which in the Rabobank Top 20 report, is ranked 5th in global dairy producers. Their vision is to be recognised as a world class health food provider. Therefore the role of Quality Manager Canning and Blending and the goal of Oceania Dairy Limited are to be at the forefront of Yili's vision.
The canning and blending plant is where it all comes together, so the focus on consistently producing high quality, high value powder is critical to business goals and success.
In working closely with the Quality and Compliance Manager and the production team, your ability to achieve alignment and commitment to a strong food safety culture and a 'right first time' attitude is fundamental. To achieve this you will need a strong understanding of the challenges within production and a prior background in producing complex powders like Infant formula or similar will be essential. Part of that 'right first time' and world class capability will depend on your ability to lead and communicate extremely clearly, but to also have the strength to instil absolute best practice with no exceptions.
A natural part of this role is experience and capability around national and International regulatory compliance, Quality audit process and systems, and the ability to maintain a positive and productive relationship with regulatory authorities such as MPI.
Oceania is recognised as a rapidly growing and fast changing environment with significant planned investment and strong opportunity for individual growth. Consequently this provides an ideal opportunity for an experienced practitioner to join a high performance team in one of the more picturesque locations in the country. As a gateway to Tekapo and the McKenzie country it is ideally suited to outdoor pursuits, exploration and a healthy, stress free lifestyle.
To be considered you must contact Echelon Group directly as applications through other agencies will not be considered or accepted.

For a confidential enquiry contact Gerald on (03) 335 3272 or Matt on (03) 335 3276.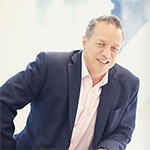 For a confidential enquiry, contact Gerald van Looy
Tel: 03 335 3272
Mob: 021 302 888
Email: gerald.vanlooy@echelongroup.co.nz

Please apply online at www.echelongroup.co.nz or click on Apply now.