Procurement Specialist
151536
Professional Services and Consulting
Christchurch
,
Canterbury
September 16, 2020
Variety of projects across several categories
Permanent role with work/life balance
Collaborative team and growth potential
Our client is a well-established business in the South Island where employment there offers excellent professional opportunities, plenty of challenge and job satisfaction. This is an environment where every team member is making a difference, no matter what the nature of their role. Due to growth they are currently looking for a Procurement Specialist within the wider Supply Chain Team. Reporting to the Procurement Manager, this is an ideal position for someone with good working knowledge and motivated for more as they move along their procurement journey.
You will be heavily involved across different speciality areas and will contribute towards the implementation of procurement strategies and the whole end to end procurement process. Being highly organised with a proactive approach will see you have impact and influence within the team and broader organisation.
This is a multifaceted position where no two days are the same and thinking and acting quickly is required. Your role will see you dealing with a variety of stakeholders so managing and fostering relationships is imperative.
The role:
End-to-end procurement, project management and implementation
Specification gathering - working with end users to understand requirements and develop into suitable specifications to be published with an RFP/Tender
RFP/Tender drafting - ensuring that the above specification is reflected in the questions that are being asked of suppliers leading to definable and quantifiable responses
Organising and running evaluation groups for tender responses
Contract/commercial negotiations with suppliers
Advising stakeholders on best procurement processes
Providing top quality procurement service to a range of customers
Supporting contract management activities as required
Effective supplier negotiation and liaison
Procurement data analysis
Supplier meetings
Drafting and finalising contracts
Skill and Experience:
Solid grounding in contract negotiations to understand the impact of amendments without needing to consult with Legal every time
Solid procurement experience or outstanding personal attributes if experience is more at a junior level
Preferably some experience of projects of significant size which will help deal with certain longer to complete projects
Experience in delivering significant end-to-end procurement processes
Able to deliver on key elements of an end-to-end procurement processes
Equipped to manage supplier/stakeholder relationships, commercial contracts and products
Comfortable working with a range of stakeholders up to and including Executive-level decision makers
Terttiary and/ or NZCIPS qualifications would be advantageous
Benefits:
Competitive remuneration package
Ongoing training and development opportunities
Work/ life balance
If this is the next opportunity you have been looking for to bring real value and take your career to the next level with a strong business, then apply now!
For a confidential inquiry contact Matt van Tuinen on 021 998 383
Apply on line at www.echelongroup.co.nz
To be considered you must contact Echelon Group directly as applications through other agencies will not be considered or accepted.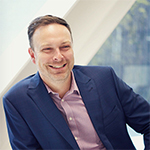 For a confidential enquiry, contact Matt van Tuinen
Tel: 03 335 3276
Mob: 021 998 383
Email: matt.vantuinen@echelongroup.co.nz

Please apply online at www.echelongroup.co.nz or click on Apply now.