Accountant
150661
Accounting and Finance
Christchurch
,
Canterbury
March 23, 2020
Accountant
Business advisory practice
Opportunity for 3rd or 4th year Accountant
Career development opportunity
Our clients are a well-established chartered accounting business advisory services practice with a strong history of growth, assisting clients from a variety of industries with a range of accounting, business advisory, financial planning and tax compliance services.
We are therefore looking to identify an Accountant who has recently completed their CA qualifications. If you are bonded with your current employer they will take over that financial commitment.
In return you will be joining a team where you will work with other experienced Accountants and gain direct involvement with a range of clients and over a short period of time assume a role where you can take direct client responsibilities.
The key requirements are that you need to be someone who is keen to develop those higher level accounting & advisory skills, and then be committed to growing your career in a well-established advisory services practice.
We ideally see this role suiting an Accountant who is probably in a firm where they are not getting the right levels of training and mentoring so that now you have finished your professional qualifications you want more scope for development and that next step in your career.
Beyond the technical requirements we are then looking for candidates who are motivated and proactive in developing their careers and who can demonstrate good interpersonal skills, so confident in managing relationships with clients.
If you are working outside Christchurch but looking to make a move and relocate our client will help financially with that move.
If you are motivated about developing your career and would like to learn more about the opportunities our client can offer, please contact Patrick Methven.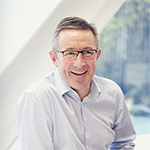 For a confidential enquiry, contact Patrick Methven on 03 335 3271 or 021 372457.

Email: patrick.methven@echelongroup.co.nz.

Please apply online at www.echelongroup.co.nz or click on Apply Now.