Chief of Sales
151509
Sales and Marketing
Christchurch
,
Canterbury
September 15, 2020
Cutting edge business in burgeoning market
High end nutraceutical products
Ground floor opportunity for growth
New Zealand Coastal Seafoods (NZCS) is a New Zealand processor, distributor, and exporter of premium seafood products and has recently developed a complementary nutraceutical product range. Their products are sold both direct to consumers and to distributors, restaurants, seafood traders, supermarkets and other retailers in New Zealand, Australia, and Asia.
A firm foundation has been laid through several strategic steps including capital funding, ASX listing, market research, investment in plant and product development. International supply and distribution agreements have also been secured and will support current strong exponential growth and with future expansion and a new product line, there is a roadmap in place to be followed.
As such, NZCS now have an opportunity for a new Chief of Sales who will report to the CEO and will in many ways become the face of the company, playing a key part in executing strategy to continue growth, profitability by growing market share and the development of new markets for NZCS.
The role:
The prime purpose of the role is to drive and achieve sales in a manner consistent with the requirements of NZCS' deliverables and budgets
Working with a range of customer types and channels to market so as to understand customer expectation in each area / channel
Establishing strategic beachheads in the Asian market and leveraging existing network to both create and maximise sales opportunities
Working closely with the CEO and providing monthly sales and forecasting reports and analysis with a no surprises approach
International travel predominantly to Asia but also Europe and USA
Skills and experience:
The preferred candidate will be an experienced practitioner with a proven track record in sales ideally coming from a Sales and Business Development blended background within Nutraceuticals or Pharmaceuticals
An existing network, customer base and client lists which could be leveraged
Knowledge of and experience in marine products would also be advantageous whilst an allied sector background such as Dairy and Nutritionals would also be considered
International experience and understanding of cultural nuances and ways of doing business particularly in Asia will be advantageous
Understanding of various licensing and regulatory aspects region by region
The ability to build relationships, coordinate and lead sales activity with existing and new customers
Commercially savvy to stay ahead of the curve in terms of analysis of monthly sales reports, anticipating where the gaps and issues are in revenue and provide insight as to not only results but also other sales opportunities
Articulate with effective presentation and communication skills and the ability to influence people
High level attention to detail
Benefits:
Cutting edge business in a burgeoning market
Motivated team in a positive environment
Real growth opportunities
Competitive remuneration
If this is the next opportunity you have been looking for to bring real value with a strong and growing business, then apply now!
To be considered you must contact Echelon Group directly as applications through other agencies will not be considered or accepted.
For a confidential inquiry contact Matt van Tuinen on 021 998 383
Apply on line at www.echelongroup.co.nz
Applications close 14 October 2020
To be considered you must contact Echelon Group directly as applications through other agencies will not be considered or accepted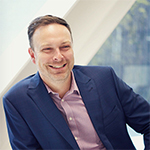 For a confidential enquiry, contact Matt van Tuinen
Tel: 03 335 3276
Mob: 021 998 383
Email: matt.vantuinen@echelongroup.co.nz

Please apply online at www.echelongroup.co.nz or click on Apply now.