Estimator - Sales Focus
151000
Technical and Operations
Christchurch
,
Canterbury
June 30, 2020
Estimator - Sales Focus
Expanding Joinery Operation
Broadly Based Role
Fantastic Team Culture
MWF is a manufacturing joiner that has invested in new technologies and has built a high performing team that has a real passion for delivering excellence and looking for continuous improvements. A focus on quality, premium service and uncompromised delivery has led to them developing a nationwide client base that brings them repeat business and new customer referrals.
This new position will add additional resource to the Estimating team, so while responsible for estimating/pricing joinery projects, you will also work closely with the Director in servicing key customers; building strong relationships, adding value and winning their trust. As such this role is broader ranging and very customer focussed, which will require a balance between technical skills in dealing with the detail of estimating and the people skills that will see you very comfortable in working with customers.
In seeking applications we are looking for experienced individuals who may have a QS diploma, but equally we are keen to talk to individuals with proven backgrounds in estimating roles that can also offer the personal attributes and levels of confidence that will see them suited to this sales focused role.
MWF is huge on continuous improvement and going the extra mile. If you can see a better way of doing something, they want to hear your ideas. Equally if you can see a colleague who could do with some help, put your hand up!
You'll be good with people, show initiative and be proactive enough to jump to and respond to situations as they arise. You will be efficient and detail focussed, but also good at building relationships with clients and generating opportunities by being proactive in responding to client needs.
In return you will be joining a business where people are hard-working but know how to have fun. This is a company where the team works as a cohesive group and where everyone gets to be part of something great.
On offer is a competitive remuneration package plus recognition and reward that is delivered due to its focus on people.
Closing date: Monday 15 July 2020

MWF Manufacturing is working exclusively with Echelon Group regarding the recruitment of this position. To be considered you must contact Echelon Group directly as applications through other agencies will not be accepted.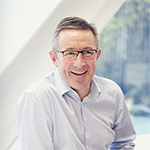 For a confidential enquiry, contact Patrick Methven on 03 335 3271 or 021 372457.

Email: patrick.methven@echelongroup.co.nz.

Please apply online at www.echelongroup.co.nz or click on Apply Now.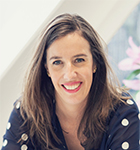 For a confidential enquiry, contact Sally Fitzsimmons on 021 297 2863.

Email: sally.fitzsimmons@echelongroup.co.nz.

Please apply online at www.echelongroup.co.nz or click on Apply Now.