Payroll Specialist
150345
Accounting and Finance
Christchurch
,
Canterbury
February 10, 2020
Payroll Specialist
Contract Role, Immediate Start
PayGlobal Required
Opportunity for Permanent Position
This company is a highly successful corporate business. They have an excellent reputation and have created a positive and dynamic environment for their staff and as such rarely look to recruit in their accounting and finance team.
Their current requirement is for someone with high volume payroll experience using PayGlobal who is ideally able to join the team within the next couple of weeks to ensure the payroll function continues smoothly. Following that, there is the potential to put your hand up for the permanent role.
Working with another Payroll team member, you will own the payroll function and all of its intricacies and do so with confidence and accuracy. You will have a strong understanding of New Zealand payroll legislation and will have previous experience with PayGlobal.
To be able to step into this contract successfully, you will be self-motivated, deadline driven and have strong organisational and problem solving skills. It will also be important to build rapport within the business with a positive and calm approach.
If you have high volume PayGlobal experience but you can't start within two weeks and/or you would only consider a permanent role, we would still like to talk to you.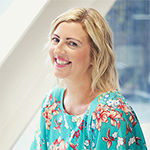 For a confidential enquiry, contact Kerri Jennings on 03 335 3270 or 021 308 628.

Email: kerri.jennings@echelongroup.co.nz.

Please apply online at www.echelongroup.co.nz or click on Apply Now.