Investment Advisor
150328
Accounting and Finance
Christchurch
,
Canterbury
February 9, 2020
Investment Advisor
Progressive Investment Advisors
Newly Created Opportunity
Plenty of Scope to Develop
Our client is a well-established national investment advisory practice that works closely with clients and by providing investment expertise they can assist them in managing, protecting and growing wealth.
Working closely with one of the Senior Advisors, this is a newly created role that provides great scope for your development and future progression. In joining the Christchurch office you will become a key component of the succession strategies for this practice, so after an initial training and induction period, you will take direct responsibility for some clients, while also supporting the Senior Advisor with a range of investment analysis to create advice strategies for clients and the completion of regular reporting and presentations for client review meetings.
The plan will then be to progress your development to a full advisory role and so you will need to display the ability to both manage relationships and secure new business opportunities by building strong referral networks with other legal, accounting and banking professionals.
We see this role suiting candidates who are professionally qualified in finance and or accounting and have ideally gained their initial training and experience in a big four audit, accounting and or advisory role. This experience will have set you up with strong analytical skills and allowed you to develop the confidence in presenting to clients, along with the required levels of discretion and professionalism.
Now is the perfect time to join our client in this key role, where you will help shape the future growth and development of this progressive investment advisory services practice.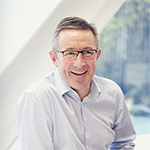 For a confidential enquiry, contact Patrick Methven on 03 335 3271 or 021 372457.

Email: patrick.methven@echelongroup.co.nz.

Please apply online at www.echelongroup.co.nz or click on Apply Now.