Continuous Improvement Manager
151556
Technical and Operations
Christchurch
,
Canterbury
September 20, 2020
Christchurch Based
Improvement Focused
Future Growth Opportunities
Meadow Mushrooms are New Zealand's leading mushroom producer, utilising their brand-new state of the art technology and facilities. With a team of nearly 500 people across five sites, they deliver over 9 million mushrooms every week supplying all major supermarkets, wholesale markets and food service distributors throughout NZ.
The Continuous Improvement Manager is a newly created position and reporting to the Operations Manager; will work as part of the wider operations team, assisting in the delivery of improvement projects and broader operational activities.
Mushrooms have a consistent 6-week production cycle so present a unique opportunity to tweak and adjust to get the improvements, with constant feedback from the production yields. At the same time other functions like packaging and distribution offer different development opportunities especially as the business looks to achieve its sustainability objectives. The key to effecting change will be about how you work with others, so people skills are important. Equally the environment is data rich, so an ability to analyse information and write reports will play a part.

We view this position as an ideal opportunity for candidates who have relevant professional qualifications, anywhere from horticulture to operations research, but most important is the previous experience in roles where you have delivered change and driven continuous improvement. Previous experience in production and food processing environments, while not essential is a definite advantage, and we are happy to talk to candidates who may have production-based backgrounds but see this as a career step.
On a personal level we are seeking to identify candidates who are career motivated, good communicators, proactive and solutions focused approach, can display proven leadership skills and enjoy contributing as part of the wider team.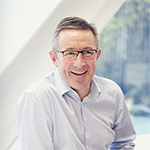 For a confidential enquiry, contact Patrick Methven
Tel: 03 335 3271
Mob: 021 372 457
Email: patrick.methven@echelongroup.co.nz

Please apply online at www.echelongroup.co.nz or click on Apply now.