Audit Manager – Immediate Interviews via Skype
150665
Accounting and Finance
Christchurch
,
Canterbury
March 26, 2020
Audit Manager - Immediate Interviews via Skype
Offer within Lockdown Period
Locally Based Corporate Clients
Competitive Salary
Our client is one of New Zealand's leading accounting, audit, business advisory & tax consulting firms, with offices across New Zealand and Australia. This practice has a strong market profile and specialises in providing management consulting, accounting, audit and general business advice to a diverse range of business clients across all commercial sectors.
This is an Audit Manager role with a difference. Due to the recent addition of a new Audit Director, the client base and the team is growing, meaning you will be joining a team of energetic, positive and engaged people who all know they are in the best audit team in the city. They put a high level of importance on work life balance and in ensuring all team members have the training and support they need to continue the high quality service their clients are used to. You will be working alongside inspiring professionals who truly care about your career and your development.
The Audit Manager will manage their own work as well as taking responsibility for the work of others, including managing and allocating resources effectively to promote development and improve efficiencies. You will also review files and maintain an overview of all aspects of the audit portfolio.
We would like to hear from audit professionals who have previous experience managing audit assignments and audit staff who want to move into a high functioning team with a fantastic culture where everyone is happy to come to work. You may currently be working as an Assistant Manager and feel ready to make the step up or you could already be an established Audit Manager looking for a change. A good sense of humour is essential for this firm!
We will conduct all interviews via skype and an offer will be made to the successful candidate even while we are in lockdown.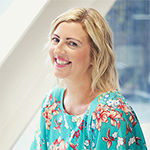 For a confidential enquiry, contact Kerri Jennings on 03 335 3273 or 021 308 628.

Email: kerri.jennings@echelongroup.co.nz.

Please apply online at www.echelongroup.co.nz or click on Apply Now.