General Manager Finance & Corporate Services
150352
Accounting and Finance
Christchurch
,
Canterbury
February 11, 2020
General Manager Finance & Corporate Services
Senior Leadership Role
Leading Agricultural Group
Definite Scope for Growth
The Carrfields group of companies have grown from humble beginnings to become an influential supplier and marketer of agricultural products and services across New Zealand and are continuing to develop their profile internationally.
Being family owned and with a determination to hold onto family style values, Carrfields have built their reputation as a trusted commercial partner, by being able to add value across the agricultural supply chain and improve a customer's productivity and profitability, whilst providing superior service. For more information on the Carrfields Group check out www.carrfields.co.nz
The General Manager Finance & Corporate Services is a newly created role that will be responsible for delivering the group services strategies, with a focus on developing an open and self-reliant company culture and an emphasis on quality, continuous improvement, employee retention & development and driving higher performance. Areas of responsibility include business planning, commercial finance, legal & risk, people & culture, health, safety & environment, business systems and marketing & communications.
The preferred candidate will be professionally qualified and ideally have a strong accounting, finance or commercial management background, combined with proven leadership experience. You will see this newly created role as an opportunity to further develop at an executive level. You will need to be comfortable leading from the front, enjoying working with and alongside a small team, in what is a fast paced environment that goes the extra mile in delivering for customers. In addition to your strong technical and leadership capabilities, you will be an effective relationship builder and communicator, recognising that this role works across a range of business units and will at times have input with key customers, suppliers and other stakeholders.
If you are looking for your next opportunity and can demonstrate how your capability and values align with Carrfields then this opportunity is definitely worth exploring further.
Echelon have been retained to work exclusively on this assignment, therefore to be considered you must contact Echelon Group directly as applications through other agencies will not be considered or accepted.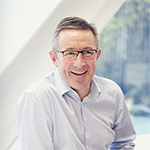 For a confidential enquiry, contact Patrick Methven on 03 335 3271 or 021 372457.

Email: patrick.methven@echelongroup.co.nz.

Please apply online at www.echelongroup.co.nz or click on Apply Now.