Architectural Sales Representative
150640
Sales and Marketing
Wellington City
,
Wellington
March 16, 2020
Architectural Sales Representative
Prestige Brand
Supportive and inclusive culture
Wellington Central and Kapiti territory
Resene Construction Systems have been at the forefront of designing and developing innovative plaster cladding systems, with a focus on what works best for New Zealander's unique conditions for over 30 years. They provide the most advanced cladding solutions incorporating both Rockote and Plaster Systems, finished in a Resene colour of choice.
Reporting to the Central Region Manager, supported by the National Sales Office in Christchurch, this autonomous role will be responsible for an already established client base from Wellington Central through to the Kapiti region. With consistent growth in the region, there is scope to secure new business opportunities within the architectural and construction sectors. While the role will require time on the road this travel is typically planned in advance to minimise nights away. The product range is very much about new and developing technologies, so while a technical sales background is a definite advantage we are also happy to talk to a range of candidates who have a strong business development background with an ability to develop the technical knowledge requirements over time.
The preferred candidate for this role will have a proven business development and sales background with the ability to take a strategic approach to developing and managing relationships. A previous background in the architectural and construction sectors is an advantage, but more important is the ability to efficiently deliver consistent sales activities and think outside the box in identifying and closing new sales opportunities. The ideal candidate will need to be self-sufficient with strong disciplines around planning with a proactive approach, be able to demonstrate professional presentation and communication skills and have a preference for working as part of a sales team that goes the extra mile in delivering solutions to their customers.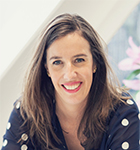 For a confidential enquiry, contact Sally Fitzsimmons on 021 297 2863.

Email: sally.fitzsimmons@echelongroup.co.nz.

Please apply online at www.echelongroup.co.nz or click on Apply Now.