Recruitment Specialist
150655
Professional Services and Consulting
Christchurch
,
Canterbury
March 19, 2020
Recruitment Specialist
High profile company
Help drive the organisation's growth
Proven recruitment experience essential
Our client is a market leader in their sector with a track record of growth and further plans that will see new developments that are very much empowered by the introduction of new technologies.
As part of these new growth initiatives they are adding to the HR team and have created a specialist internal recruitment role. Previously recruitment was undertaken by the HR Advisors so this is an opportunity to stream line the recruitment process with a stronger focus on candidate attraction and the development of new recruitment pipelines.
The ideal candidate for this role will have an extensive recruitment background in either other internal recruitment roles or working in external consulting roles. The nature or the recruitment is very much centred on technical roles so a background in engineering, technical or professionally qualified roles is essential. We are then looking for Recruiters who are skilled in completing search based recruitment and who know how undertake research to network with candidates to generate referrals. Some of the recruitment will be standardised advertised processes, but to be effective this role will need to establish multiple pipelines and be proactive in building talent pools.
If you an experienced recruiter and looking for a new challenge then this role is an excellent opportunity. The other important selection criteria is focused on finding candidates who are strong in building relationships both internal and external, who are strong communicators and very much able to self-manage and deliver consistent results.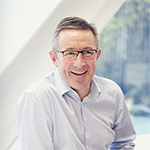 For a confidential enquiry, contact Patrick Methven on 03 335 3271 or 021 372457.

Email: patrick.methven@echelongroup.co.nz.

Please apply online at www.echelongroup.co.nz or click on Apply Now.