Community Liaison Development Director
149825
Sales and Marketing
Christchurch
,
Canterbury
December 9, 2019
Community & Liaison Development Director
St Bedes College is an integrated Catholic Boys Secondary School that has a proud history here in Canterbury. As the school looks to continue the development of its facilities and resources, the Community Liaison & Development Director will play a key role in refreshing the communications and marketing functions, while working closely with the various groups that support the college in implementing a new fundraising/development strategy.
The position of Community Liaison & Development Director will be recruited in the New Year, but we are seeking expressions of interest. While the expected start date will be late February or early March 2020, we are keen to have some initial discussions and share with you information regarding this exciting new opportunity.
This is will be a broad and varied role so we are looking to identify candidates that can demonstrate proven experience in the areas such as communications, marketing, business development and/or commercial management. While technical skills with CRM type systems will be an advantage, it is equally important that candidates have strong relationship management skills and the ability to collaborate with groups in the college community in collectively delivering the outcomes of the new fundraising strategy. Therefore drive; vision and the ability to be innovative in interacting effectively with a wide range of people at all levels are critical, along with strong management disciplines in delivering projects and attaining ongoing performance goals.
If you are seeking a new challenge and this role sounds like it could be of interest we are keen to have a confidential discussion.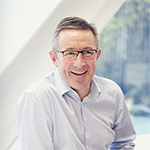 For a confidential enquiry, contact Patrick Methven on 03 335 3271 or 021 372457.

Email: patrick.methven@echelongroup.co.nz.

Please apply online at www.echelongroup.co.nz or click on Apply Now.